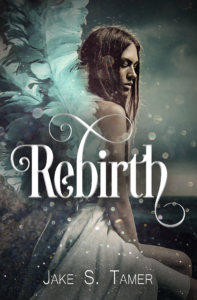 After twelve hundred years of searching, Arianna finally finds true love in Mindy's arms, the arms of a mortal woman that is destined to become the newest member in their coven of immortal sex-goddesses. Shortly after Mindy is turned, a tragedy in the past occurs erasing the sex-goddesses from existence. Mindy, with Freyja's help, is the only one to survive. Having to spend three-hundred years in the distant past, can Mindy fix the time line to save Arianna and the rest of the sex goddesses from extinction?
Join Mindy with help from Freyja the Nordic goddess, in her erotic quest to save the woman she loves. Mindy soon finds that her destiny includes becoming an integral part of her sisterhood's history, and that altering the past to correct the future is no easy task, and takes longer than she thought. Along the way she makes lifelong friends and lovers, plays with vine creatures, and with the help of her friends, fights an ancient evil bent on destroying them. Throughout it all, Mindy and Arianna discover the most important thing in the world, that nothing, not even time itself can stop true love.
Soon to be available at your favorite ebook retailer and paperback through Amazon.